Exterior Birch Plywood and Film Faced Plywood is a high-quality construction material with high durability and moisture resistance.
Due to use of a unique recipe glue (based on resin Primere 14J by Metadynea), PLK Exterior Birch Plywood and Film Faced Plywood keeps its characteristics under conditions of high humidity, retains it's shape and resists to high dynamical loads. It can be successfully applied for internal and external use.
Exterior WBP plywood has the following advantages: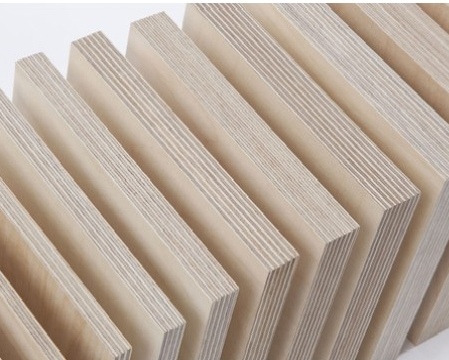 Water-resistant plywood WBP possesses the following advantages:

Higher resistance to mechanical failure and wear

High durability in folding and ripping

High water-resistance

Ability to remain its operational characteristics in humidity and temperature changes

Ease of handling

Convenience in processing

Perfect compatibility with other building materials

Controlled humidity
Film faced birch plywood FW "HEXA"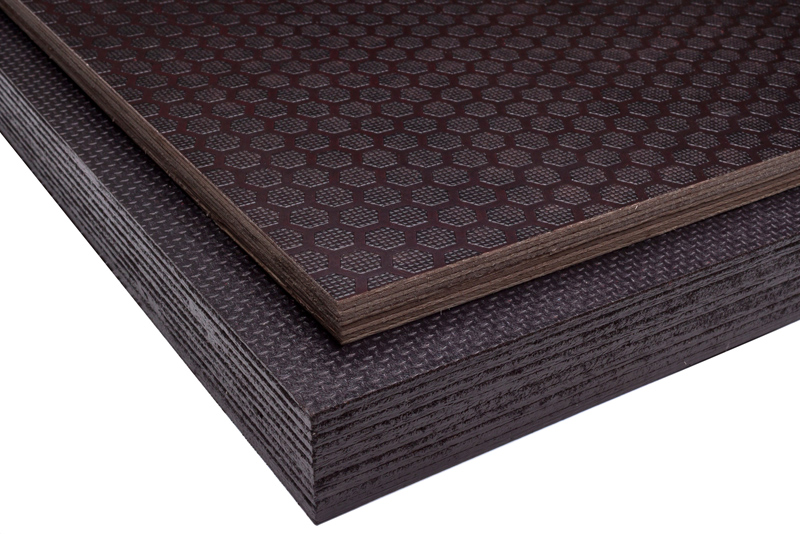 Is made of specially prepared high-grade WBP birch plywood by applying a phenolic film to the surface. Thus, the plywood gets a permanent protection against moisture and external mechanical wear. GROUP DELTA INVESTMENTS produced laminated plywood has an anti-slip coating with hexagonal "HEXA" texture, reminiscent of honey cells, which, in addition to excellent anti slip properties, has increased wear resistance, confirmed by laboratory tests. "HEXA" also has enhanced water repellency vs. to conventional "RICE" coating, because the integrity of the phenolic film in production is not damaged. The coating also makes cleaning much easier and has an very attractive appearance.
RAW MATERIALS
The lower part of the trunk of a birch – raw materials for the production of plywood. This should be a very high quality timber without knots with a diameter of from 200 to 350 mm and a length of 5-6 meters. It is sawn on "logs" of 1300mm and then the RAUTE Smart peel 4/5 is making the veneer with thickness of 1,5 mm.
ExteriorWBP plywood is used in the following areas:
Interior and exterior trimming of premises of different purposes. Plywood WBP is a stuff of higher durability and water-resistance, and due to that is used in construction, especially in rooms with high moisture.

Sheathing. In construction the WBP plywood is widely used as the material for sheathing construction for pouring with concrete. In wall construction and roofing such a kind of plywood is also very popular.

Machinery industry, shipbuilding, aircraft building, rail craft building. Plywood WBP is indispensable for making of thermic panels and body constructions with heat-isolated materials, septa and bulkheads in shipbuilding and other fields of transport engineering.

Manufacturing of package and components. Exterior plywood is used for boxes, pallets, trays and other items for logistics.

Fabrication of big-sized outdoor billboards. WBP plywood is highly called-for in advertising field due to its resistance against atmospheric forcing
Film Faced HEXA Plywood is used in the following areas:
Production of concrete forms in cast-in-place construction

Construction of playgrounds

Manufacturing of decking in scaffolding

Manufacturing of floors in vans and trucks

Manufacturing of furniture, retailing and warehousing equipment

and much more…
"Hardwood Trading" LLC has been specializing in wholesales of the plywood produced by GROUP DELTA INVESTMENTS, and has taken during this time a reputation of a reliable supplier of birch WBP and HEXA plywood and also of bakelized plywood to export markets and within Russia.